Thank you, everyone, for making my Magical Summer Giveaway such a huge success! By the end of the giveaway, there were almost 900 entries! That's a really big deal! Because of all of you, Paper Wishes spent many summer days on Tapas' Popular page! ヽ(o^▽^o)ノ That warmth you feel is me sending lots of hugs to everyone who supported my giveaway and Paper Wishes on Tapas!
Now, on to announcing the winner… drumroll, please!
.
.
.
.
Congratulations, Sunhee C.!
Sunhee won all of the prizes pictured below and a special proof copy of Paper Wishes that I signed. 🙂 Thank you, Sunhee, for your support! I really hope that you love all of the prizes!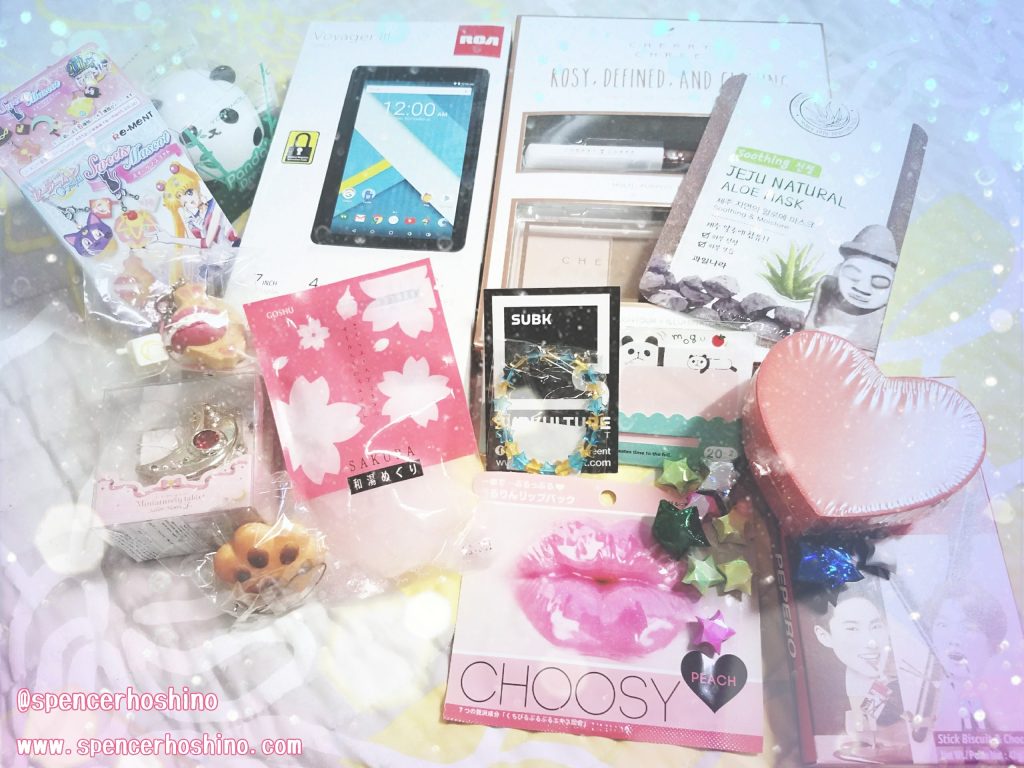 To everyone else who entered but didn't win this time around, I don't want you to feel discouraged! There will always be another giveaway!