The winner of this giveaway was Macy Filia. Congratulations, Macy!
---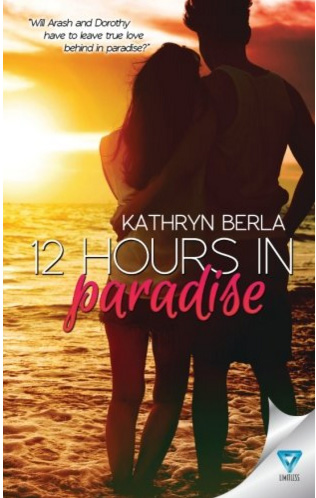 When my dear friend Kathryn Berla announced that her book 12 Hours in Paradise was going to be released by Limitless Publishing, I was stoked. The novel, which is based in Hawaii, is a sweet love story in which the main characters, Dorothy and Arash, ask each other the 36 questions that lead to love.
One of the reasons Kathryn's book resonated with me so much was that unlike other books that utilize Hawaii as a setting, Kathryn paints a realistic idea of what being a visitor to Waikiki is like: colorful, exciting, and even a bit romantic, while maintaining true to the darker sides of life in Hawaii, like our rampant homelessness. (Sigh.)
Prizes:
This giveaway is valued at an estimated $215 and the prizes are as follows: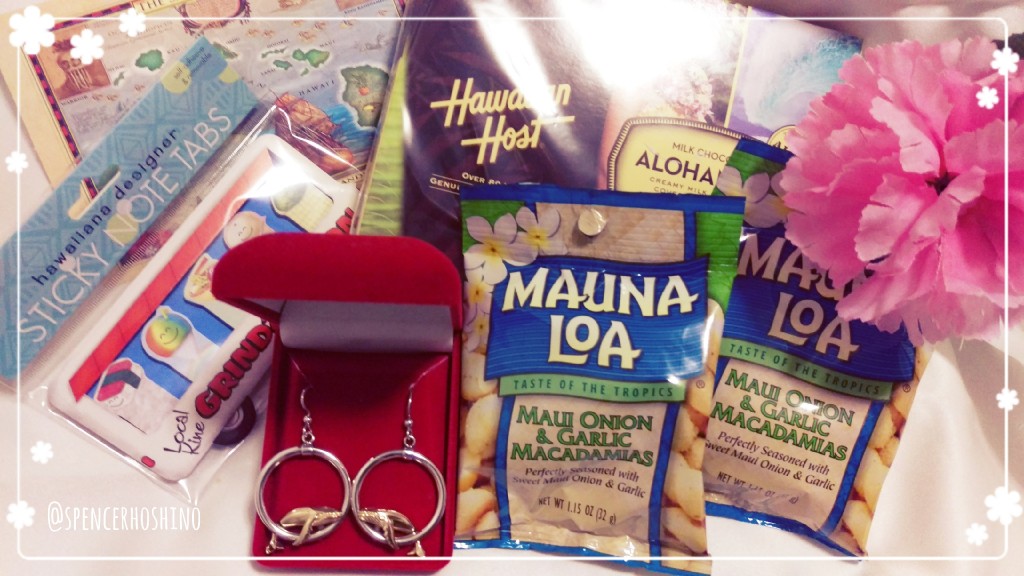 Vintage Kabana sterling silver & gold humpback whale earrings
(2) Mauna Loa Maui Onion & Garlic Macadamia Nut 1.5 oz snack packs
(1) 4 oz box of Hawaiian Host AlohaMacs
(1) Sandwich Isles postcard
Hawaiiana Designer Sticky Note Tabs (These tabs have super cute designs like rainbow shave ice and spam musubi!)
How to Enter:
Pre-order the e-book of 12 Hours in Paradise or the paperback version of 12 Hours in Paradise and send me a copy of your receipt as proof of purchase. You can send me a screenshot by e-mail  (hello[at]spencerhoshino.com) or DM on Twitter or Facebook. If you cannot take screen shots, you can forward your order confirmation to my e-mail address (hello[at]spencerhoshino.com).
Rules:
This giveaway will run from April 7, 2016 to April 19, 2016 and is open domestically (US + Territories) and Internationally. If you are under the age of 18, you will need parental permission. Prizes will be shipped through the United States Postal Service, and as such the winner will need to provide a mailing address. The speed of shipment is at my discretion, although packages mailed domestically will usually be sent Priority Mail while international packages are sent First Class. The winner will be selected at random and will be contacted by the same means in which they entered (e.g. E-mail, Twitter, Facebook, etc). If the winner does not reply to me within 24 hours, a new winner will be selected. 
Disclaimer:
I would like to state for the record that I am not affiliated with Limitless Publishing or Kathryn Berla (aside from her friendship). They had no part or say in putting together this giveaway, which I am running independently in support of my friend. 🙂