Congratulations to Horangi, Mina, and Karolina for winning sets A,B, C respectively~! 
Thank you to everyone who participated. I hope that everyone has wonderful Happy Holidays!
---
Welcome to my final giveaway for 2016!
I'm thinking the Thankful Giveaway should be an annual event because I'm just so dang thankful for my Lucky Stars. (*¯ ³¯*)♡ With such a wonderful group of readers-turned-friends there is so much to be thankful for. This year my book, Paper Wishes, reached 770,000 reads and #1 in Teen Fiction on Wattpad. And, my Lucky Stars who are brilliant lights in a dark world, are 5.5k strong on Wattpad! Everyone's kind words and comments are so uplifting and make me smile no matter what's happening in my life. You are all such a blessing.
For this giveaway, I have three prize sets as pictured below: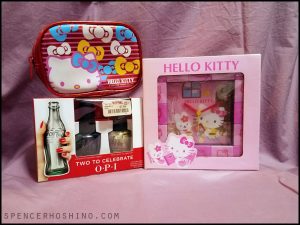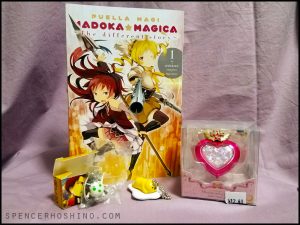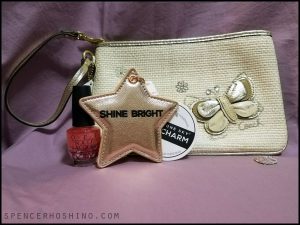 You may be wondering, how do I enter? It's simple! To enter, what you will need to do is one of the following:
Follow me on Twitter (@spencerhoshino) and tweet to me, "I'm a Lucky Star!" (That way I know it is specifically for the giveaway.)
Follow me on Wattpad (@spencerhoshino) and comment on my profile one thing you like about Paper Wishes or Paper Wings
Comment on either Paper Wings or Paper Wishes up until November 30, 2016
If you want to, you can do all three and enter three times, which will increase your chances of winning a prize set.
Important: The prize sets are not assigned to a particular entry method, which means it is totally up to me who will get which prize set. Please, no negativity or demands. I love to do giveaways but I do not like when people complain unjustly when I am doing something from my heart. Digressing… if you are already following me on Wattpad or Twitter, you are already half entered! Just be sure to comment or tweet as I have specified above. If you have been commenting on Paper Wishes since the beginning of November, you are already entered! Woo-hoo!
Legalities and Stuff:
This giveaway ends on Wednesday, November 30, 2016 at midnight (-10:00 Hawaii-Aleutian time). Everyone is welcome to enter. This giveaway is open to both residents of the United States (including Hawaii, Alaska, and U.S. Territories) and International readers. If you are under the age of 18 you will need to receive permission from your parents because I will need your address in order to send out your prize(s). The prize(s) will be shipped within 7 days. If the winner does not reply to me (I will contact you by e-mail from hello [at] spencerhoshino [dot] com) within 48-hours with their mailing address, a new winner will be selected. If you won a previous giveaway you still qualify to enter current and future giveaways.
(I know some of you are wondering, has an international entrant ever won? The answer is a resounding yes! In fact, my last two giveaways had international winners–one from Taiwan and the other from Spain! They received the prizes safe and within an amazing turn around time, too!)